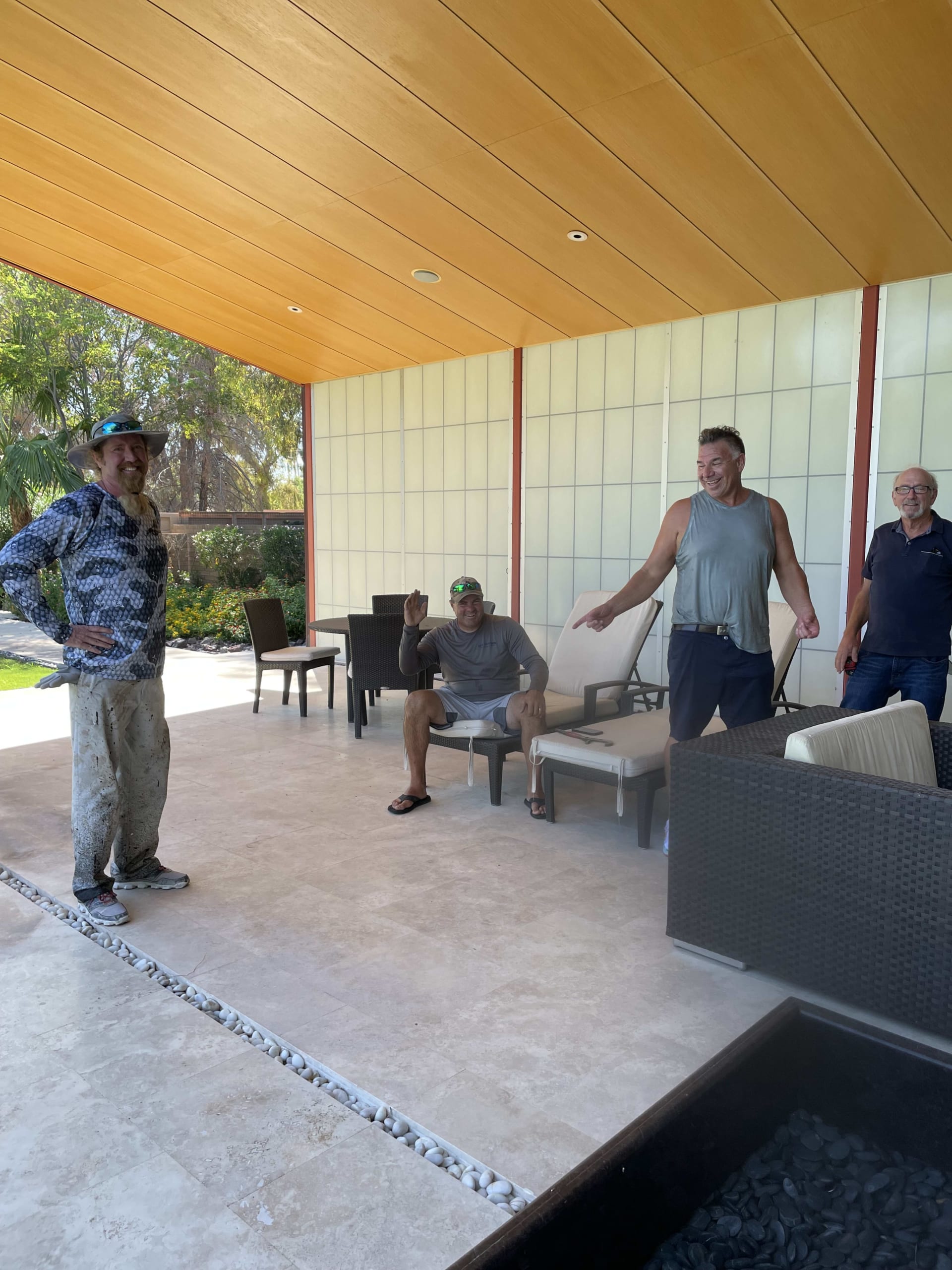 Best Crew in Town! Rarely do they get an opportunity to meet up at the same time and chat.
Scene:
Major home inspection in Central Scottsdale for an architecturally significant home. These professionals do it right every time.
Crew:
Paul Perry, Luxury Real Estate Advisor.
Drew Schmitt, Roofer extraordinaire.
Phil Wagner, Nicest and best HVAC guy in town. Serious brains!
Russ Rose, R&R pools, exceptionally competent, and a great person.